Summary by Monica A.
Manga series: Hatori Bisco
Anime series director: Takuya Igarashi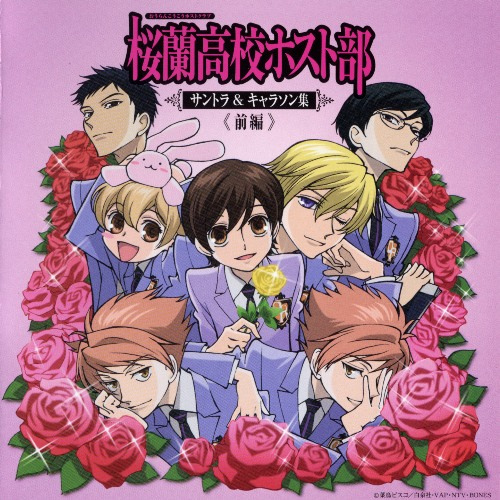 The story unfolds around female High School student, Haruhi Fujioka, a smart young student who dreams to become a lawyer like her mother. She got a scholarship at the reputable Ourah High, a school for the rich high school kids. While in search for a place of study, she came across a music room. There she met the Ouran High School Host Club, a group six, rich and attractive male students whose aim is to entertain female clients with tea ceremonies and small chats. She accidentally knocked off and broke a very expensive vase. The club mistook her for a male student because of her tomboy-ish look (short hair, glasses, loose-sweater-and-pants attire) and so they have decided for her to join the group and serve 100 female clients. She had no choice but accept the club's offer since she is not that well off. Later on, the club found out that in fact she is a female but they decided to keep it a secret so that she can go on paying her debt. As the story progresses, the group learned more about each other and there is more to just being a member of the club. There is more to just being rich. She found out the reason behind why the club was formed. She found out more about each of the members of the group and slowly developed feelings for the leader of the group Tamaki Suou.
This is a great shoujo anime. It gives a comparison of the rich and the poor high school students in such an exaggerated funny way. A little bit of comedy, romance and friendship does the trick.
More news about ouran high school host club: